Cortec® Corporation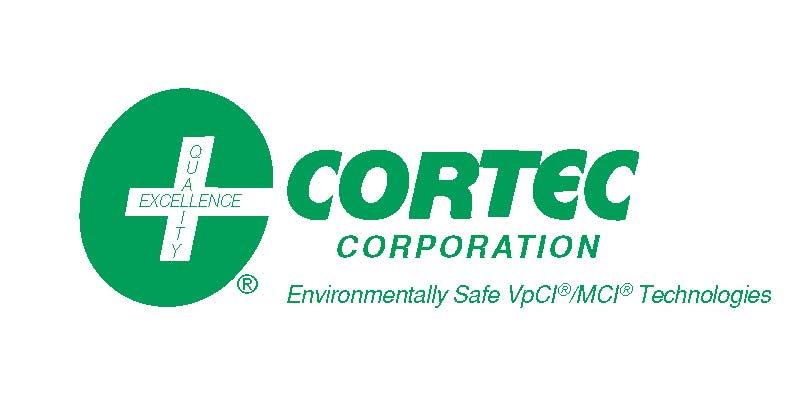 In 2015 Dynateco became agent of Cortec® Inc., pioneer in innovative products for Total Corrosion Control & Protection Solutions.
Cortec® products are an excellent quality assurance tool for everything from major manufacturers to do-it-yourself home-built kits. Corrosion can be stopped at any step from manufacturing to final installation or maintenance.
Corrosion of complex equipment is an increasingly serious problem causing expensive failures and damages. Corrosion occurs during manufacturing, shipping, storage, and field operations.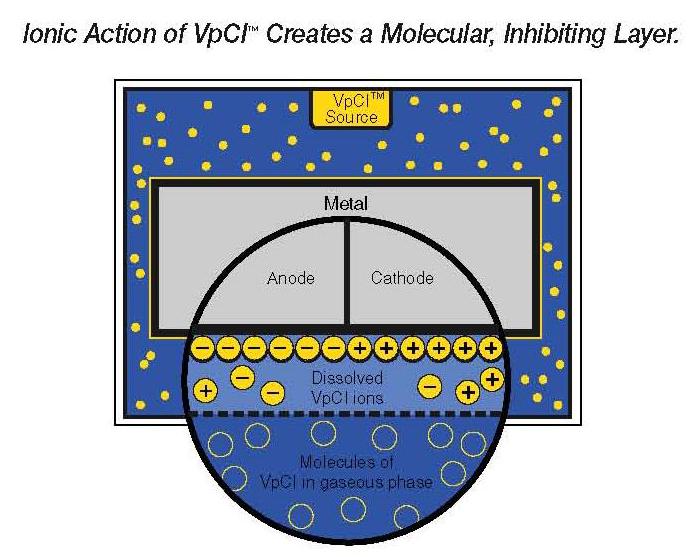 It can be caused by:
Salt, moisture, contaminants, hydrogen sulfide, sulfur dioxide, ammonia or acid rain
Galvanically-induced attack
Equipment operation in non-controlled atmospheres
With Cortec® Emitting Systems, sensitive equipment is protected against corrosion, thereby extending its life and reducing the cost of expensive repairs and maintenance.
The VpCI® products releases a vapor into the interior of the package, the vapor then deposits on the metal surfaces and forms a protective molecular layer. This layer of VpCI® provides multimetal protection and helps reduce corrosion in the enclosure.
| | |
| --- | --- |
| About Cortec® | How VpCI® Technology works |
| | |
Click on the links below to access product descriptions and other information regarding various
VpCI® (Vapor Phase Corrosion Inhibitor)/MCI® (Migrating Corrosion Inhibitor™) product lines.
VpCI® Total Corrosion Control – General Catalog
VpCI® Products for Protection of Electronics and Electrics
VpCI® for Military Preservation Worldwide
VpCI® for Flat Rolled Steel Production
VpCI® Packaging Products
VpCI® Surface Preparation
VpCI® Technology for Oil and Gas Industry
VpCI® Technology for Automotive Industry
VpCI® Powder Products

VpCI®

Water Treatment Products

VpCI® High Performance MicroCorrosion Coatings
Eco Flow™ System - Reduce Cost & Increase Production

GalvaCorr™

- New NASA Concept in Cathodic Protection

VpCI® Metal Working Products
MCI® Concrete Protection Products